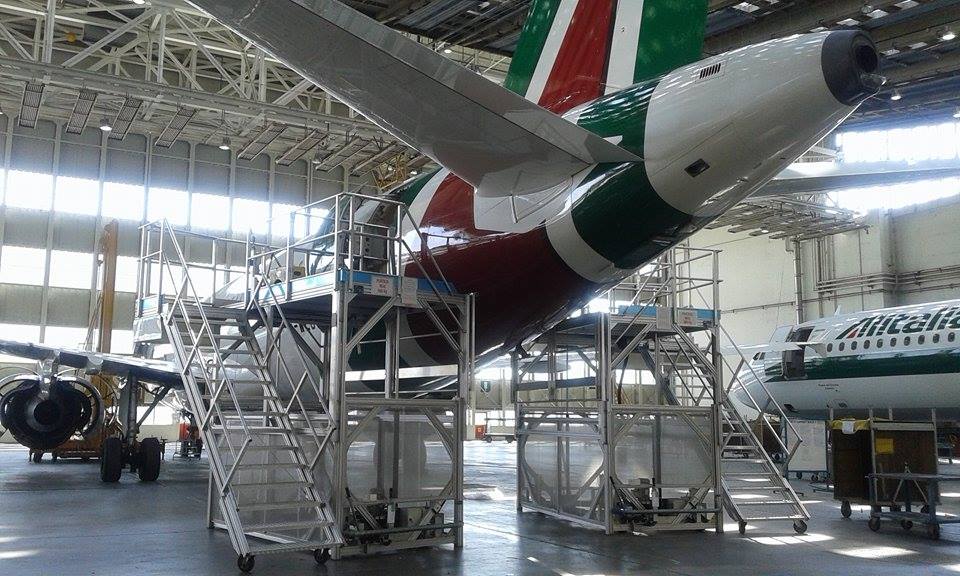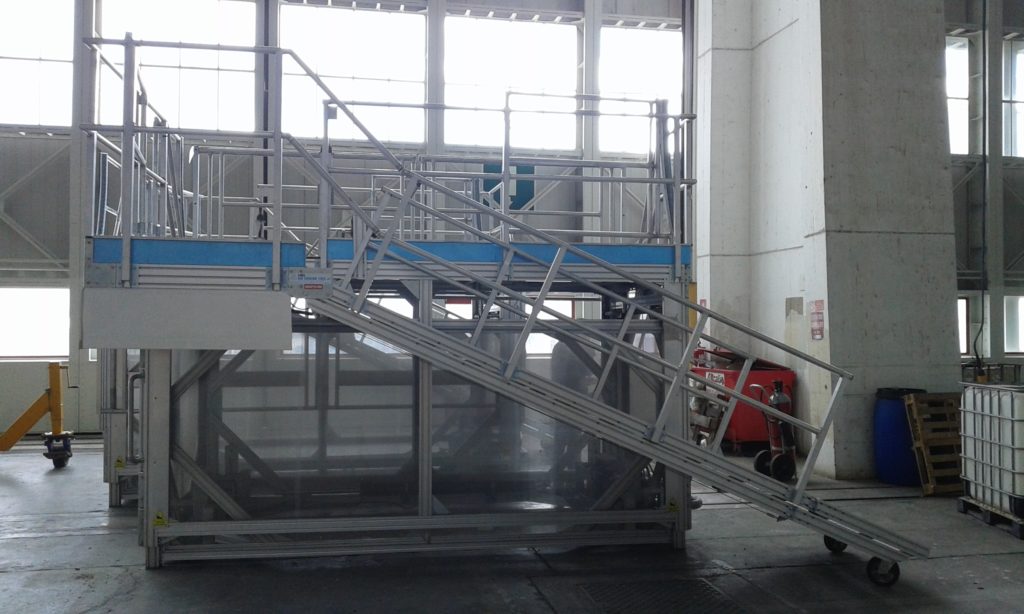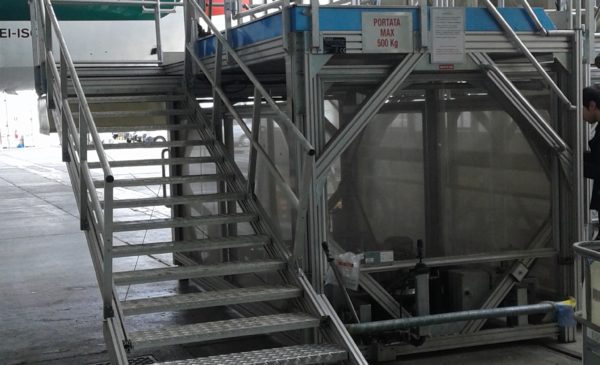 The platform is made to lift operators to the level of A330/B777 aircrafts' cargo gates for maintenance and assistance operations.
It's made up of a main frame and a mobile frame sliding on it, both in aluminum profiles.
The main frame has 4 wheels for transport and positioning.
Both hydraulic and electric circuits find space inside of it.
Two hydraulic cylinders lift up the mobile frame and thanks to a flow divider, make it keep horizontal position regardless the weights position on the planking level. The access to the planking level is possible thanks to a variable slope stairway that follows the lift.
A towbar is provided for longer moving.
| | |
| --- | --- |
| Planking level max height | 3,50 m |
| Max load | 500 kg |
| Max n. persons | 4 |
| Max wind speed admitted | 20,58 m/s |
| Max slope admitted | 0° |
| Max voltage | 380 V |
| Max pressure | 120 bar |
| Emergency power | Hand pump |
| Equivalent continuous A-weighted sound pressure level | < 70 dBA |
| Max towing speed | 3 km/h |