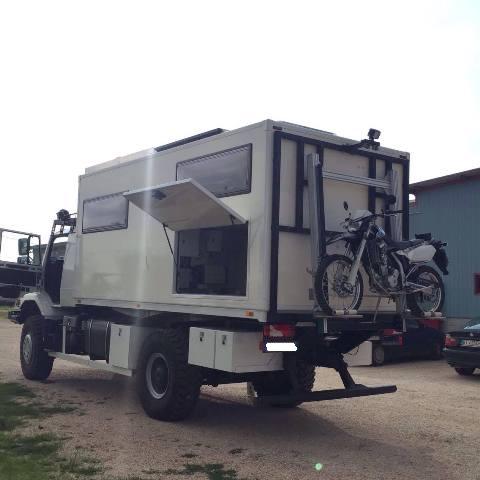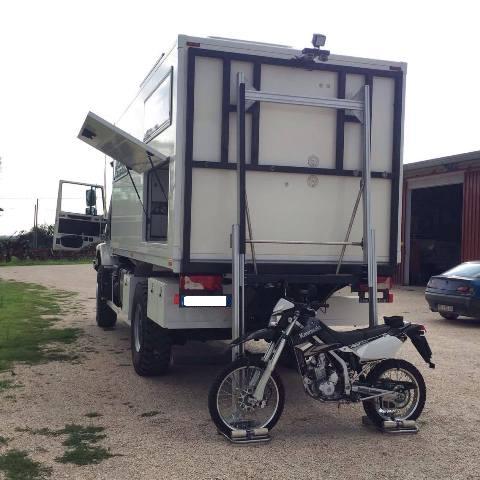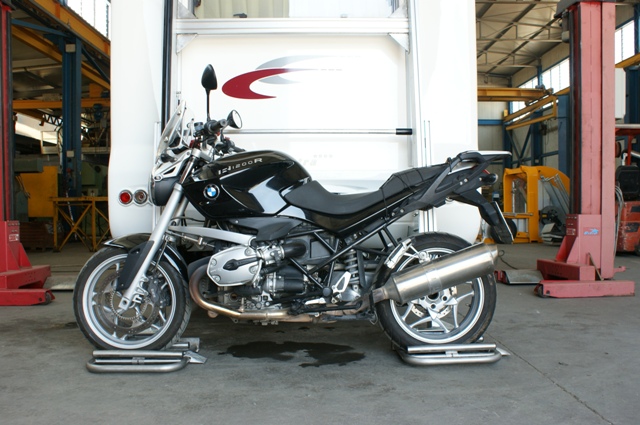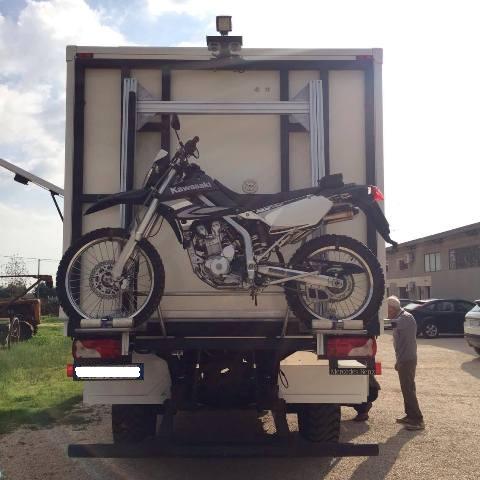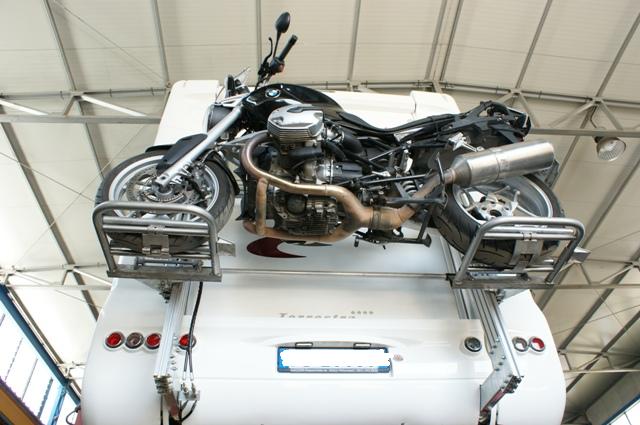 Bolted to the back of the vehicle frame, made up of sliding aluminum profiles and a hydraulic cylinder driven by a pump, the PEGASO system allows to lift up from the ground level and lower down back to the ground the motorbike thanks to a remote control. Emergency system with hand pump provided.
The 3 blocking point consist in the 2 wheel frame supports equipped with clamp devices and 1 belt to tight one of the hooking points of the motorbike.
Furthermore the 2 wheel frame supports are adjustable depending on the motorbike wheelbase.
The wheel frame supports can be closed thanks to 2 magnets on the main frame in order to reduce the whole shape.
Main features:
Easy, smart and safe load and unload;
No effort;
Remote control;
Down to the ground, no loading ramp;
Minimal maneuvering space;
Vehicle's lights and plate stay visible;
Minimal size increase.
The system's height from the ground in transport configuration avoids to bump in case of shipping or relevant slope.