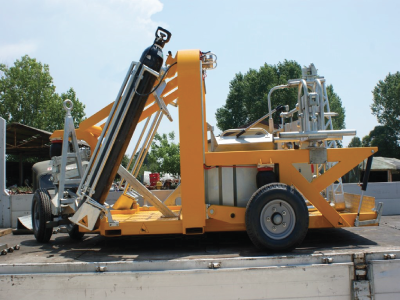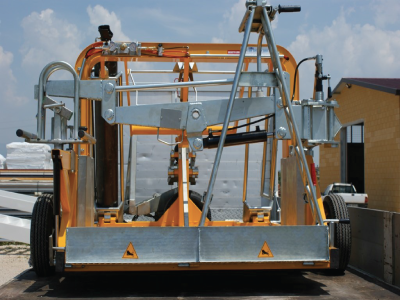 PR 1900-ST is an innovative device made to disassemble, transport and inflate wheels of the aircrafts and brake systems too.
Patented and provided by our company, PR 1900-ST was developed in order to make the maintenance opera- tions easier and faster with just one worker employed.
Its ergonomic design makes sure that the dimensions are minimal without reducing the operational instruments or security as well. As a result, timing and modes are improved because the transportation in hangar is not needed.
| | |
| --- | --- |
| Weight | 1300 kg |
| Lenght | 3700 mm |
| Width | 2300 mm |
| Height | 1450 mm |
Arm's joint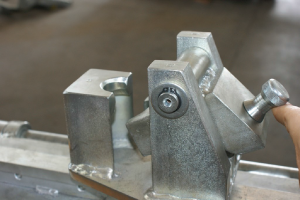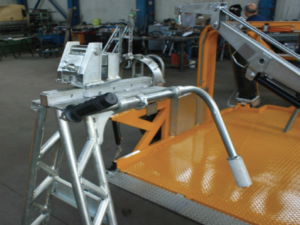 The dolly in the left picture is fixed at a mobile arm with a quick joint. A lever works also as a lateral support for the wheel.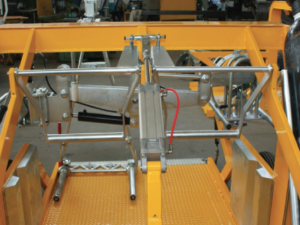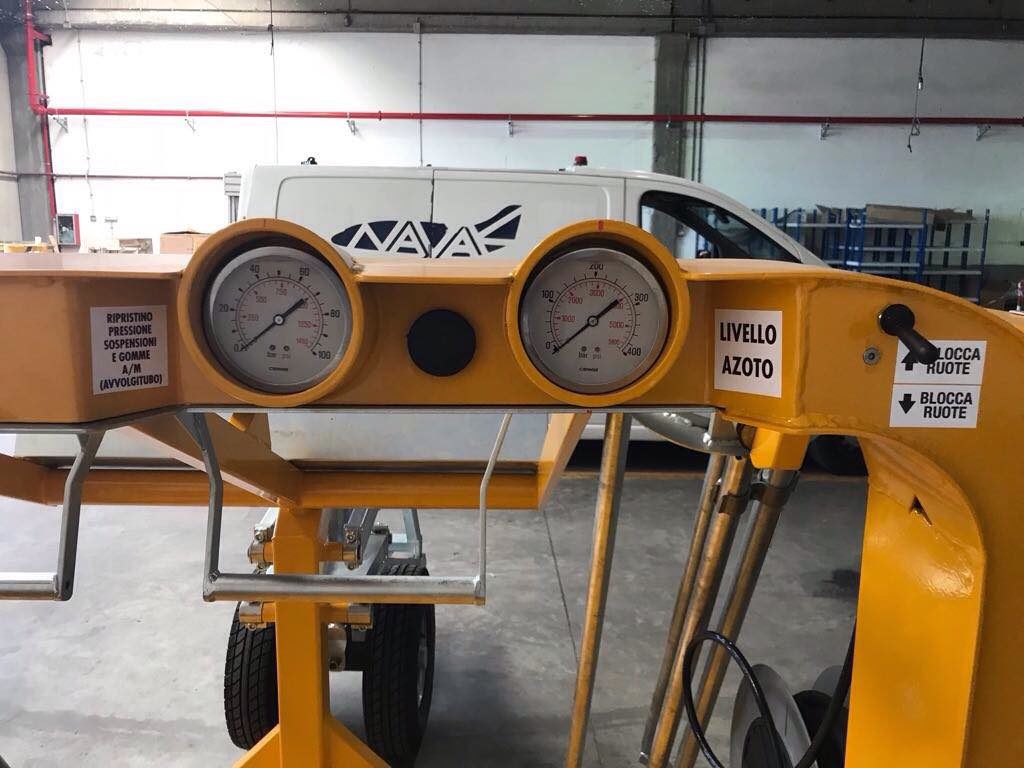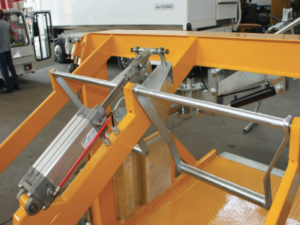 Thus, the wheels take place in the frame blocked by a pressure-activated longitudinal beams.
Mechanical arm with an hydraulic device in order to move the wheel.
Manouvering lever
Alignment wheel lever
The disc braking system blocks the position of the mobile arm in order to avoid dangerous collisions against persons, aircraft parts and other objects.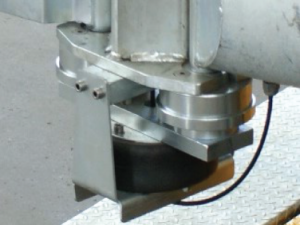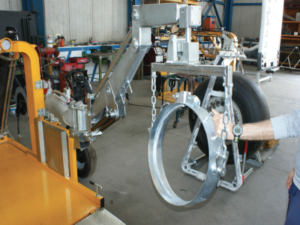 The PR 1900-ST is also equipped with a special belt+dolly device in order to handle the brakes with the mobile arm.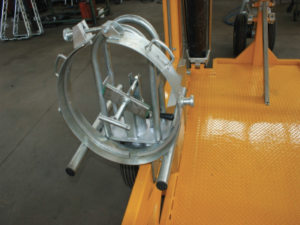 The belt+dolly is stored in a special frame on the cart that also works as a blocking device for the arm in transport configuration.
The instruments panel shows the value of nitrogen bottle's pressure, also there is  the lever for the switch from working to transport configuration and reverse.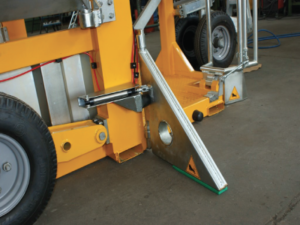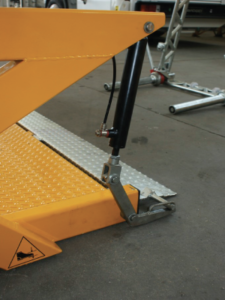 Switching from transfer to work position and reverse, the side flag-stabilizer and the loading ramp pneumatically open and close.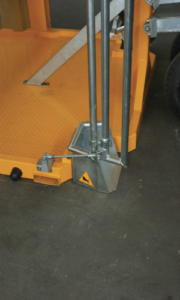 The PR 1900-ST frame allows also the transport of the nitrogen bottles. A system for aircraft's tyres and springs pressure restore can be installed.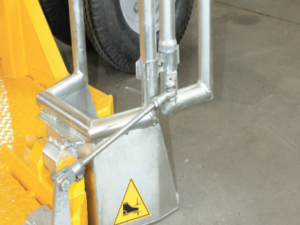 The mobile part of the bottle's chassis makes load/unload operations easy and safe without effort
A quick joint locks the bottle chassis to the cart frame making the transfer safe.